If you would like to make a missions pledge for 2020, you can click here or scan the following QR code: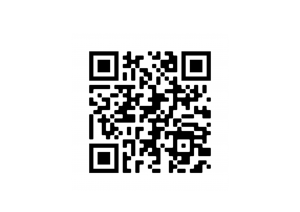 If you would like to know how you can give to Grace Missions, please click here.
Contact missions@graceaog.org for any missions enquiry.
Grace Missions is committed to raise Spirit-filled Gracians who love God, love people, and make disciples of Jesus Christ within and beyond the church walls.
Our missions thrusts are encapsulated in the 3Ps below.
Missions trips are encouraged in order to promote greater awareness of the needs in the missions field. Short-term missions trips are often a prelude to future longer term commitment to missions in providing support for our church planters and their ministry. It is proven that members who return from missions trips develop a heart for the lost and unreached, and become more aware of the greater needs beyond the world we live in.
The duration for our missions trips are usually anything from 1-3 days to 5-14 days. There are generally three reasons why people would go on a STMT.
Experience the culture of another people. This would mean observing the dressing of the people, eating their food, adapting to their ways of greeting. Bottom line, it means to understand their worldviews and attempt to understand and learn about a different culture as much as possible. As trippers learn to respect the customs and sing the local Christian songs, this would expose trippers to a world outside their own so as to widen their perspective of life, God and the world.
Explore the work of the missionary and the local pastors. As trippers listen to their goals and passion for the people, this would usually result in an understanding as to why they do what they do. Hopefully, trippers would catch the vision and passion for being a part of God's global redemptive plans, and in turn do the same in Singapore and around the world, wherever their influence brings them.
Extend the work of the Kingdom. When trippers go for the various missions trips, they go as representatives of Christ and the Church. Trippers would seek to be a blessing to the locals by preaching, teaching English, many would find themselves sharing testimonies of God's goodness and some would even find themselves being involved with community projects depending on the nature of the trips. We want to lift the name of Christ is in the different countries and communities we are visiting.